Power Factor Correction Units
By using a Power Factor Correction system (PFC) we can ensure you pay the lowest possible electricity costs
Get a Quote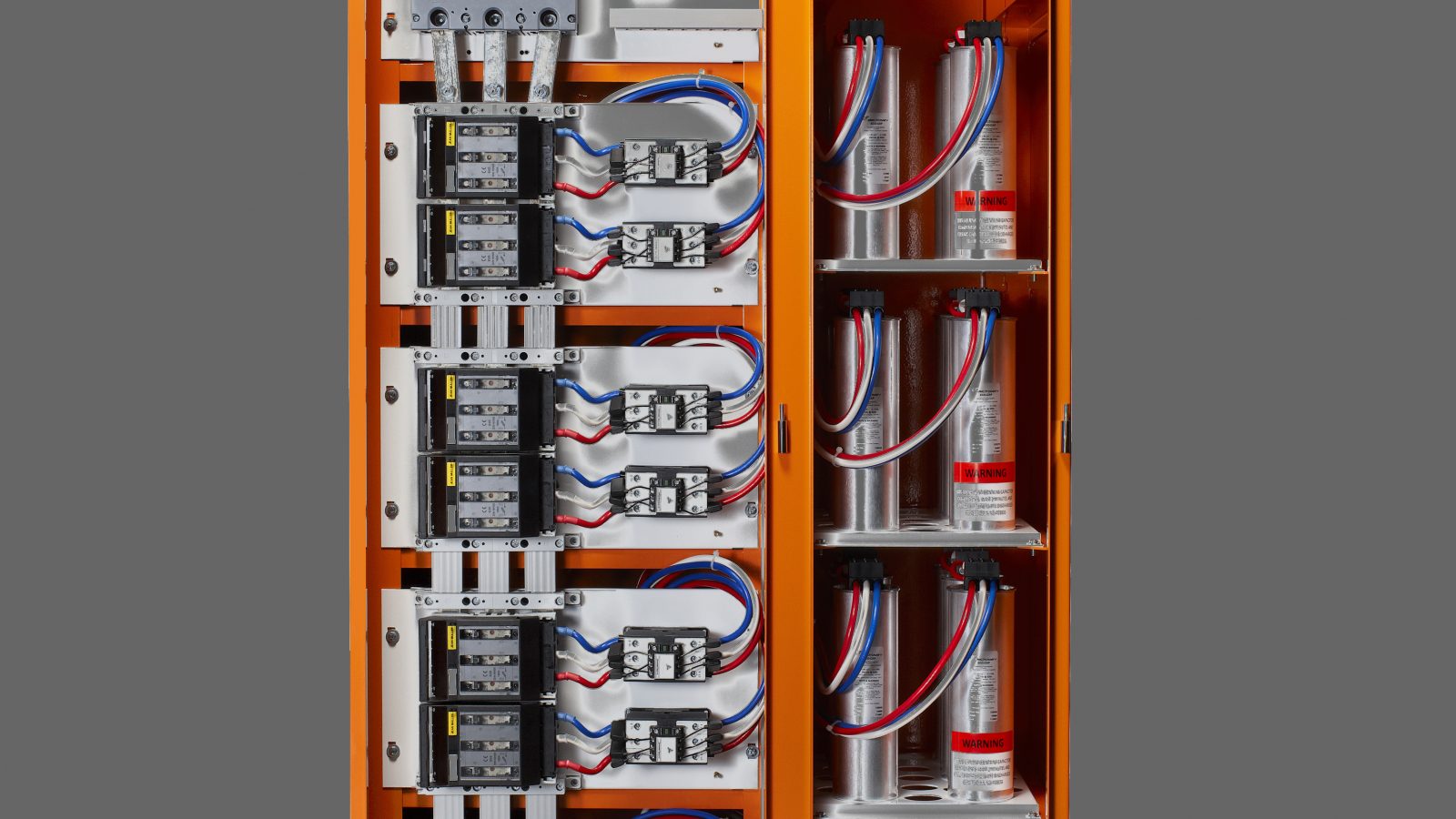 Overview
Most electricity suppliers charge on the basis of the energy that is supplied (KVA) to a customer, so it makes good sense only to pay for the electricity you use. A poor power factor can negatively impact electricity bills. By using a Power Factor Correction system (PFC) we can achieve a power factor close to 1.00 ensuring that you pay the lowest possible electricity costs.
Information
Reduce Costs
A properly engineered automatic PFC, connected into the main electrical switchboard provides long life and low maintenance with a guaranteed reduction of electricity costs. In most cases, these units more than pay for themselves within the first 12 months of operation.
Use Power more efficiently
Power factor is a measure of how effective incoming power is being used by your electrical equipment, and is expressed as a numerical value between zero and one.
The higher the power factor, the more effective the electrical equipment is being used e.g. a power factor of 0.7 means that 70 per cent of power supplied to the equipment is being used effectively, and 30 per cent is being wasted.
This wastage is an unnecessary cost. Ideally your power factor should be as close to one as possible to ensure your site is using energy efficiently.
The closer a power factor is to one, the more efficiently a business is consuming electricity. A power factor between 0.95 and one is more cost effective.
Services
Improved electrical supply efficiency
Greatly reduce power bills
Environmental benefits through less Greenhouse Gases
Protection and reduction on loads on Switchboard equipment
Increased use of available electrical assets
Comply with Electricity suppliers minimum PFC requirements
Get a Quote
Or just ask a question...